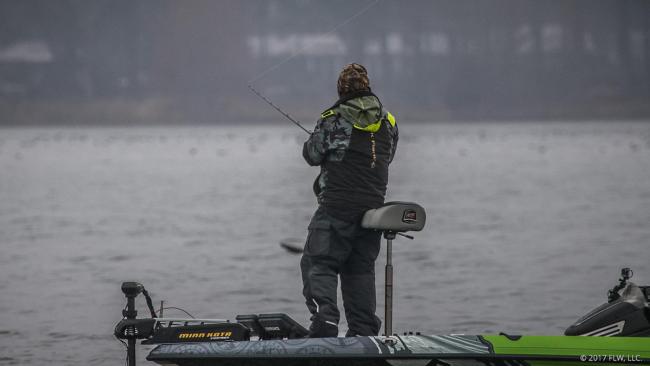 Scott Suggs of Alexander, Ark., reeled his way to fourth place with a total of 68 pounds, 9 ounces.
Suggs was a part of the grass-trapping crew, winding a pair of lipless rattlers over eelgrass in the middle portion of the lake.
His preferred rattlers were a Yo-Zuri Rattl'n Vibe in a rusty gold color and a Berkley Warpig in a special red craw color. He fished both on 12-pound-test Trilene 100% Fluorocarbon.
"I found several ditches running through those eelgrass flats that bottomed out in about 15 feet of water," Suggs says. "Anywhere a ditch made a turn or a point was key. I would cast out and count the lure down to five and then start reeling it slowly, just ticking through that grass on the edges of the ditches in 5 to 7 feet."